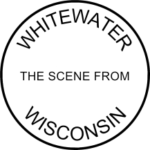 This Wednesday, June 20th at 12:30 PM, there will be a showing of Call Me By Your Name @ Seniors in the Park, in the Starin community building.
Luca Guadagnino directs the two-hour, seventeen minute film set in 1980s Italy, about a "romance that blossoms between a seventeen year-old student and the older man hired as his father's research assistant."
The cast features Armie Hammer, Timothée Chalamet, and Michael Stuhlbarg, and the film is rated R by the MPAA (sexual content, nudity, language). Call Me By Your Name received Oscar nominations for Best Film, Best Actor (Chalamet), Best Song, and was the winner for Best Adapted Screenplay.
It's the first of Seniors in the Park annual summer series of foreign/art/documentary films that will be shown June through September.
One can find more information about Call Me By Your Name at the Internet Movie Database.
Enjoy.