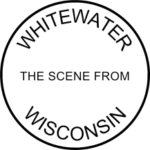 This Wednesday, June 21st at 12:30 PM, there will be a showing of A Man Called Ove @ Seniors in the Park, in the Starin community building.
A Man Called Ove (2015) is a comedy-drama about "Ove, an ill-tempered, isolated retiree who spends his days enforcing block association rules and visiting his wife's grave, [who] has finally given up on life just as an unlikely friendship develops with his boisterous new neighbors."
Rolf Lassgård stars in the one hour, fifty-six minute film, in Swedish with English subtitles, also starring Bahar Pars and Filip Berg. The movie was an Oscar nominee for Best Foreign Film, and received an AARP Movies for Grownups Award. One can find more information about A Man Called Ove at the Internet Movie Database.
Please note: this film is being shown on Wednesday, June 21st.
Enjoy.