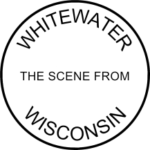 One often reads that it's rural America that elected – and will always stand by – Donald Trump.
In fact, Trump's support in rural communities is in decline. Chris Kahn and Tim Reid report Trump's popularity is slipping in rural America:
According to the Reuters/Ipsos daily tracking poll, the Republican president's popularity is eroding in small towns and rural communities where 15 percent of the country's population lives. The poll of more than 15,000 adults in "non-metro" areas shows that they are now as likely to disapprove of Trump as they are to approve of him.

In September, 47 percent of people in non-metro areas approved of Trump while 47 percent disapproved. That is down from Trump's first four weeks in office, when 55 percent said they approved of the president while 39 percent disapproved.

The poll found that Trump has lost support in rural areas among men, whites and people who never went to college. He lost support with rural Republicans and rural voters who supported him on Election Day.
Where his support was once dominant, he's now only at parity with those in opposition. Trump's weaker where he cannot afford to be weaker. It's easy to see why his national support is so low – he's losing ground even in places once favorable to him.
All those MAGA signs won't save an autocratic, lying incompetent whose most important supporters – truly – sit in the Kremlin. No crudely designed and cheaply made hats will prove enough. However long the conflict – and it is likely to be long – those in opposition and resistance have as their armament centuries-long political, philosophical, and religious traditions on this continent that will prove overwhelming against Trumpism.