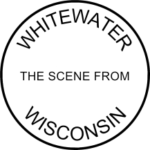 "ELKHORN—A woman who son was shot and killed by a Walworth County sheriff's deputy in 2012 has settled her lawsuit against the county and deputy for $1.1 million.
Nancy Brown, mother of 22-year-old John Brown, filed suit in U.S. District Court in Milwaukee in May 2013 alleging Deputy Wayne Blanchard used excessive force when he shot her son a year earlier at her town of Lyons home, according to court documents.
She had called police because her bipolar son was suicidal and had locked himself in his room with a knife, according to the complaint she filed.
The settlement, signed Jan. 23, brings the case to a close with the county and Blanchard denying any misconduct, according to a copy of the settlement document obtained by The Gazette.
The payment "is being made for the sole purpose of avoiding the substantial expense of further litigation," the settlement states.
The settlement will be paid by the county's insurer, Wisconsin Municipal Mutual Insurance, County Administrator Dave Bretl said Monday.
The shooting is among seven fatal shootings by law enforcement in Walworth County since 2010….
Phil Koss, the district attorney at the time of the shooting, said Blanchard's actions were justified as self-defense.
[Plaintiff's attorney Antonio] Romanucci said he and Brown were glad the legal matter was resolved.
"We're very pleased with the conclusion of this matter, and that we were able to avoid trial with a very substantial settlement," he said."
Via Walworth County settles fatal shooting lawsuit for $1.1 million @ Janesville Gazette.
See, also Thursday shooting is eighth by Walworth County law enforcement since 2010 ("The incident [on 2.2.17 in which twenty-six year old Kris Kristl was shot to death] was the eighth shooting–seven of them fatal–by law enforcement in Walworth County since 2010 and the third in 13 months").