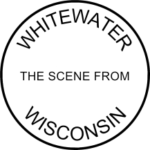 This is the first in a series about the erosion of local political norms. In a recent essay on national politics, E.J. Dionne Jr., Norm Ornstein, and Thomas E. Mann write of How the GOP Prompted the Decay of Political Norms (adapted from their book One Nation After Trump):
President Trump's approach to governance is unlike that of his recent predecessors, but it is also not without antecedents. The groundwork for some of this dysfunction was laid in the decades before Trump's emergence as a political figure. Nowhere is that more true than in the disappearance of the norms of American politics.

Norms are defined as "a standard or pattern, especially of social behavior, that is typical or expected of a group." They are how a person is supposed to behave in a given social setting. We don't fully appreciate the power of norms until they are violated on a regular? basis. And the breaching of norms often produces a cascading effect: As one person breaks with tradition? and expectation, behavior previously considered inappropriate is normalized and taken up by others. Donald Trump is the Normless President, and his ascendancy threatens to inspire a new wave of norm-breaking.

This would be bad enough if he were entirely a one-off, an amoral figure who suddenly burst onto the scene and took advantage of widespread discontent and an electoral system that tilts outcomes in the direction of his politics. But Trumpism has long been in gestation. His own party, sometimes consciously, sometimes not, has been undercutting the norms of American politics for decades. As the traditionalist conservative Rod Dreher has written, "Trump didn't come from nowhere. George W. Bush, the Republican Party, and movement conservatism bulldozed the field for Trump without even knowing what they were doing."
(Needless to say, this excerpt leaves aside the particular – and particularly destructive – role that Russia has played in undermining American norms.)
There's more – and so worse – even than what Messrs. Dionne, Ornstein, and Mann see nationally: a rot of local norms in towns and cities across this country, sometimes conservative, but more often nonpartisan. A decline in local standards (of insightful analysis, accurate data, honest presentations, and open government) has afflicted communities like Whitewater. See That Which Paved the Way and Whitewater, Cultures & Communications, June 2017 (Part 13: That Which Paved the Way).
No one contributes to a decline while declaring that he does. Instead, those responsible declare that their (actually) lower standards are what it means to be a 'Whitewater Advocate,' community booster, etc. In this way, they elevate what's base, and make base what should be elevated.
Tomorrow: An Unanswered Local Concern About Conflicts.