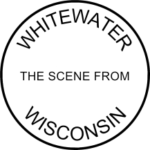 Consider the childhood experience of Kristina Rizga:
When I was about 10, a classmate in my small-town school in Latvia liked to tell me in between classes that he hated Jews. I was the only Jewish kid in school, and one day as I walked home I heard steps behind me. My eyes caught his, and we stood there for a moment. I still remember his face—hazel eyes, closely cropped blond hair—and his navy uniform jacket over a white shirt. Suddenly, I heard a crunch as his fist landed on my left cheekbone, and I fell backward on a sidewalk damp with melting snow. I still remember the hollow ringing in my left ear. I looked around to scream for help, but the streets were empty. I've never felt more terrified and alone.

"There is nothing we can do to change him," my father said in our garage the next day. He wore a large black boxing glove on his left hand that he made me practice hitting late into the night. "You have to throw the punch from your shoulder, and pack the weight of your entire body into it," he said. "As soon as you show any fear, you've already lost."

My mother and I eventually left Latvia, and bullying was a big reason for me. It's been 22 years since I've thought about this particular incident—but the recent surge of media reports about xenophobic language and harassment across the United States brings those old fears roaring back. And now that we have an administration that has welcomed into the White House advisers with a long history of promoting Islamophobia and boosting white nationalists, I find myself wondering what that means for today's bullies and their victims….
Via Why Teaching Civics in America's Classrooms Must Be a Trump-Era Priority
("The testing craze and resegregation stripped schools of a key mission: creating engaged citizens").
Rizga goes on:
Such behavior is a far cry from the ideals of American public schools, which were founded to maintain a pluralistic democracy and protect citizens against the tyranny of the majority. Advocates for the public education system argued that the unique American experiment wouldn't work without it—that schools were the most effective mechanism for instilling civic values such as abandoning unrestrained self-interest and opposing bigotry.

Until the late '60s, three different courses in civic studies were common in American high schools, and they often focused on helping students apply the dry mechanics of government to solving problems in their own communities. Many social studies classes also aimed to highlight the fragility of the democratic process and the historic importance of civic engagement….
I'm neither Latvian nor Jewish, and I never had the experience of bullying in school. On the contrary, like others from my childhood, I grew up in an old family, with the kind of positive American schooling that Rizga describes (what one might call a good-government curriculum).
It was the right sort of curriculum, but we were naïve to think that – without constant vigilance – it would carry the day against narrower, alternative views. We failed to protect this society against dangerous forces within and without.
[Consider, even, the matter of standardized scores. I've
written more than once
about touting scores of a few – as this district's former principal and former district administrator did – while concealing a lower participation rate in Whitewater than that of other communities.
The participation rate always mattered more, fundamentally – (1) as a commitment of a public district to reach all students (teaching subjects not just as a college preparatory exercise but as a measure of informed citizenship) and (2) as the commitment of administrators to present accurately the measurement of their students' progress, without concealment for marketing purposes.]
Before scores, participation; before accomplishment, inclusion. That's the foundation of a commitment to American civics in a public program. Although one may happily have a  mix of public schools and private alternatives, it's self-evident to me that public institutions should – indeed, must – function inclusively.
When I have sometimes mentioned a consideration of the curriculum, I've always considered it the way Rizga does, broadly. Broadly, twice over – as civics added to other substantive subjects, and as a foundation for the many, not merely the few.
Previously: The Erosion of Political Norms, Parts 1 and 2.
Tomorrow: The Erosion of Political Norms, Part 4.