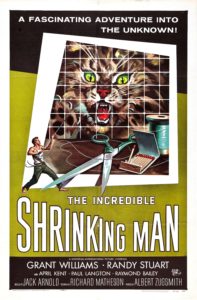 How very odd, truly, that even now Gov. Walker feels compelled to retweet a story from the MacIver Institute praising his tenure. (That organization's motto –  'the free market voice for Wisconsin' – is incredible: they've spent years boosting Walker's corporate welfare and crony capitalism.  Walker's shown no understanding of, or respect for, free-market economics.)
It's part sad, part laughable that he has to reach all the way over to the MacIver Institute to find a publication to praise his tenure – there are few mainstream Wisconsin publications that will.
One has to be small and needy, and likely getting even smaller by the day, to retweet puff pieces on the way out.
Many Wisconsinites – even those of us opposed to @GovWalker – will be surprised at how quickly the state moves on emotionally from him.  His failures will still bedevil, but Walker will resemble the ex-spouse happily ditched and (mostly) put out of mind.
I am reminded of an expression my late father occasionally used at the departure of someone who would not be missed: 'he'll be someone else's headache now.'