Four cabinet secretaries of the Walker Administration have come forward to criticize the governor, and three of them have co-written an open letter against Walker's relentless emphasis on political gain over sound policies.
One of the signatories of the letter is Paul Jadin, who was Walker's first Wisconsin Economic Development Corporation leader. It says all one needs to know that even someone Walker picked to advance a scheme of corporate welfare has come to see the error of that policy. Good for Jadin – truly – for speaking against a state policy of scheming. Most of these officials – state and local – will live all their lives defending error upon error.
I've for years criticized the WEDC as state capitalism (where government competes against private businesses or picks winners among businesses) and crony capitalism (where the picking favors politicians' friends and donors).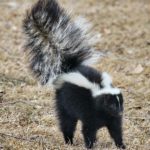 Whitewater's 'development' men at the city's Community Development Authority have been crazy for years for the WEDC. Their failed policies have saddled the city and state with debt, wasted money, screwball startup schemes, and for it all — a stagnant local economy.
(Many of the once-touted startups this city has funded over the years have, by the way, already skipped town or gone belly up.)
This approach has been wrong in substance.
The sustaining fruits of community development come from free markets in capital, labor, and goods – from those free markets a community sees genuine gains in individual and household income as the true measure of community development.
These former cabinet secretaries write, in part (with the full letter immediately following):
At some time in the past eight years each of us was asked by Scott Walker to serve as a Cabinet Secretary in his Administration. Individually, we arrived at our constitutional duties with an intense desire to serve the people of Wisconsin and a fervent belief that Scott Walker had that same desire.

….

We were proud to lead the way on some of his bold initiatives in our state agencies. That pride evaporated at various times for each of us as we found ourselves disagreeing with both policy and practices within the administration that lacked integrity. It became clear that his focus was not on meeting his obligations to the public but to advancing his own political career at a tremendous cost to taxpayers and families.

….

Internally, Governor Walker has consistently eschewed sound management practices in favor of schemes or coverup and has routinely put his future ahead of the state. The result is micromanagement, manipulation and mischief. We have all been witness to more than our share of this. It's time to build a more open and transparent government to ensure the integrity of our public agencies and institutions.

We have served our state and local governments in many capacities over our careers and have voted for and supported Republicans. Therefore, we come to this next statement only after a great deal of reflection and discernment. On November 6, 2018 please vote with us for Tony Evers.