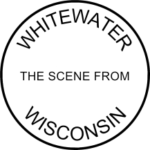 This is the ninth post in a series considering related local topics of cultures & communications within the city.
Alana Semuels asks Could Small-Town Harvards Revive Rural Economies? Her contention, as she succinctly describes it:
College campuses and educational institutions can bolster the economies of small towns that otherwise would be struggling like many other rural locations throughout the country. Many of the rural areas that are thriving today are either home to natural features they can capitalize on—like Aspen, Colorado, and Jackson Hole, Wyoming, do with skiing—or they're the home to colleges or universities. The main benefits of educational institutions are twofold: They often produce research and technology that can be parlayed into new businesses, creating jobs nearby. And they bring to the area students, who spend money on restaurants and services, and attract professors and administrators, who do the same and also buy houses and cars.

Pick out any rural college town and it's likely doing better economically than other nearby rural areas. The unemployment rate in Kearney, Nebraska, home to the University of Nebraska at Kearney, for example, is 2.5 percent, compared to the state's overall rate of 3.4 percent. In rural Corvallis, Oregon, the home of Oregon State University, the unemployment rate is 3 percent, while surrounding rural counties such as Lincoln have a rate as high as 4.8 percent. According to Jed Kolko, an economic researcher at the job-search website Indeed.com, non-metropolitan counties that are growing in population have 30 percent college graduates or more; those that are shrinking tend to have populations with less than 30 percent college grads.
It goes without saying that Whitewater has not seen the economic gains across the city that some of these communities have seen. There are a few reasons for this, among many:
1.  Limited community support for the university.
2.  Community support that's not really support. University employees who make excuses for their own institution in order to ingratiate themselves into the part of town culture that has limited support for the university are third-tier advocates. Just about every university-affiliated town notable has this problem. (See, from yesterday, Nearby.)
3.  Ersatz tech development instead of meaningful achievements. The Innovation Center is mostly the CESA 2 building. It's what one builds when one wants to misapply a big federal grant to claim a successful tech affiliation that, in fact, falls far short of its promise. Boasting about the Innovation Center is boasting for the gullible or ignorant.
4. Self-affirming studies from the university that look more like flimsy press releases (and are, from the very get-go, conceptually flawed).  (See, The Value of Sports.) Studies like that should be embarrassments to accredited, degree-granting institution.)
5. Too much administrative emphasis on sports victories. Winning seasons are hard, and are not the accomplishment of non-athlete administrators. Banking on victories, in any event, is hard when Wisconsin's D3 environment, overall, is sufficiently balanced that victories will naturally be spread over several schools (each with the ability to do well nationally). Expecting a permanent place at the top is a sign of how little someone knows about the challenges of a competitive environment.
Worse, pressure to stay on top leads to injury to individuals for the sake of an administrator's pride.
As a community matter, though, too few are committed to the university as a university. They advocate for it in timid, compromising, unrealistic, and ineffectual ways. A town grandee or two walking around in a purple jacket isn't meaningful advocacy – it's self-congratulatory fashion.
Whitewater's not close to a university that advocates for itself powerfully. There's scarcely anyone among the university-affiliated who's also formidable advocate for the school within town, and not one on the Media Relations team. Good writing is not enough – one must be emotionally resolute. (If Sen. Nass & Chief of Staff Mikalsen can back someone off, one's not up to the job.)
(Models of strength in advocacy: @JRubinBlogger and @sarahkendzior. They'll see their views through, come what may. So very admirable.) 
The university won't be what it can be until a new group of university advocates emerges.
Until then, we'll not have the small-town Harvard we otherwise might.
Previously: Parts 1 (introductory assumptions), 2 (population), 3 (oasis), 4 (demographics), 5 (working age), 6 (divided), 7 (how it was supposed to be), and 8 (nearby).
Tomorrow: Part 10.