Good morning.

Sunday in Whitewater will see a mix of rain and light snow, with a high of thirty-nine. Sunrise is 7:07 AM and sunset 4:21 PM, for 9h 13m 49s of daytime. The moon is a waning crescent with 22.5% of its visible disk illuminated.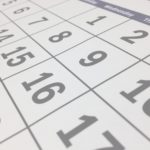 On this day in 1804, Napoleon confirms his dictatorial ambitions when he crowns himself Emperor of the French, placing a crown on his own head.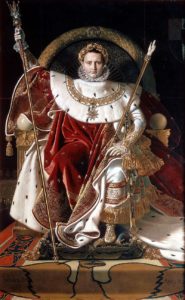 Recommended for reading in full:
Sharon LaFraniere reports Mueller Exposes the Culture of Lying That Surrounds Trump:
Paul Manafort and Rick Gates, former senior Trump campaign officials, lied to cover up financial fraud. George Papadopoulos, a former Trump campaign aide, lied in hopes of landing an administration job. And Michael T. Flynn, another adviser, lied about his interactions with a Russian official and about other matters for reasons that remain unclear.

If the special counsel, Robert S. Mueller III, has proved anything in his 18-month-long investigation — besides how intensely Russia meddled in an American presidential election — it is that Mr. Trump surrounded himself throughout 2016 and early 2017 with people to whom lying seemed to be second nature.
Marc Fisher observes Trump borrows his rhetoric — and his view of power — from the mob:
An affinity for mobsters and their rhetoric has been a consistent thread through Trump's adult life. From his early professional mentor, the New York lawyer and power broker Roy Cohn , to his many years of dealing with mob-connected union and construction industry bosses, Trump has formed close alliances with renegades and rogues who sometimes ended up on the wrong side of the law. He's long learned from and looked up to tough, street-smart guys who didn't mind breaking some rules to get things done. Trump also admires mobsters' no-nonsense language and bais for action; he cites "The Godfather" and "Goodfellas" among his favorite movies.
Matt Viser and Michael Scherer report Trump-led GOP grows increasingly tolerant of racially divisive politics:
The GOP's challenge came into focus earlier this week when Rep. Mia Love (R-Utah), the only black female Republican in Congress, delivered a scathing rebuke to her party during a concession speech after learning she had come up short in her reelection bid following a drawn-out process of vote counting.

….

"This election experience and these comments shines a spotlight on the problems Washington politicians have with minorities and black Americans — it's transactional. It's not personal," Love said.
The National Resources Defense Council reports In a Blow to Marine Life, Trump Administration Greenlights Seismic Blasting in Atlantic:
The National Marine Fisheries Service's five new permits, or Incidental Harassment Authorizations, will allow airgun blasting for one year in large undersea areas off the Atlantic coast. The blasts are as loud as dynamite and fired every 10 seconds for weeks, sometimes months. Blanketing the ocean, the noise disrupts the vital behaviors of marine life, including finding food, selecting mates, avoiding predators, and navigating.
The Sweetest Market in the World: