Good morning.

Monday in Whitewater will see morning flurries with a high of thirty-three.  Sunrise is 7:08 AM and sunset 4:21 PM, for 9h 12m 34s of daytime.  The moon is a waning crescent with 14.4% of its visible disk illuminated.
Whitewater's Urban Forestry Commission is scheduled to meet at 4:30 PM.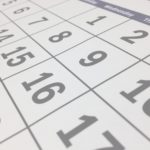 On this day in 1947, Wisconsin's first television station, WTMJ-TV, is established.
Recommended for reading in full:
  Craig Gilbert observes Wisconsin undergoes striking political shifts, even as it remains a 'purple' battleground:
The Democratic Party's gains have occurred almost entirely in the Milwaukee and Madison media markets. In fact, they have occurred chiefly in four places: the city of Milwaukee, the suburbs of Milwaukee, the city of Madison, and the suburbs of Madison.

In these four areas combined, Democrats saw a net gain of nearly 130,000 votes from the 50-50 elections of 2000/2004 to the 50-50 elections of 2016/2018. That's a big number. It's the equivalent of 4 percentage points or more in a major statewide race
Pema Levy writes Why Has It Taken California So Long to Count Ballots? Because It Actually Wants Every Vote to Count:
In reality, it takes a long time for California to count votes because the state—unlike most others—makes sure to count every legitimate voter's ballot.

California's approach to election administration is to accept and count as many ballots as possible, including late-arriving absentee ballots and provisional ballots, even if it takes weeks to determine a winner. This stands in stark contrast states like F

Florida, which flew through a preliminary count and two recounts and then certified its results within 14 days of the election—all before [California Democrat TJ] Cox even pulled ahead in his race.
  Jonathan Martin reports Despite Big House Losses, G.O.P. Shows No Signs of Course Correction:
President Trump has brushed aside questions about the loss of the chamber entirely, ridiculing losing incumbents by name, while continuing to demand Congress fund a border wall despite his party losing many of their most diverse districts. Unlike their Democratic counterparts, Republicans swiftly elevated their existing slate of leaders with little debate, signaling a continuation of their existing political strategy.

And neither Speaker Paul D. Ryan nor Representative Kevin McCarthy, the incoming minority leader, have stepped forward to confront why the party's once-loyal base of suburban supporters abandoned it — and what can be done to win them back.
Julian E. Barnes and Eric Schmitt report Intercepts Solidify C.I.A. Assessment That Saudi Prince Ordered Khashoggi Killing:
The C.I.A. has evidence that Mohammed bin Salman, the Saudi crown prince, communicated repeatedly with a key aide around the time that a team believed to have been under the aide's command assassinated Jamal Khashoggi, according to former officials familiar with the intelligence.