Good morning.

Friday in Whitewater will see cloudy skies with a high of twenty. Sunrise is 6:58 AM and sunset 5:19 PM, for 10h 20m 51s of daytime. The moon a waning crescent with 32.3% of its visible disk illuminated. Today is the four hundred fifty-sixth day.Days since Trump's election, with 11.9.16 as the first day.
School's out today in Whitewater and nearby towns; play responsibly.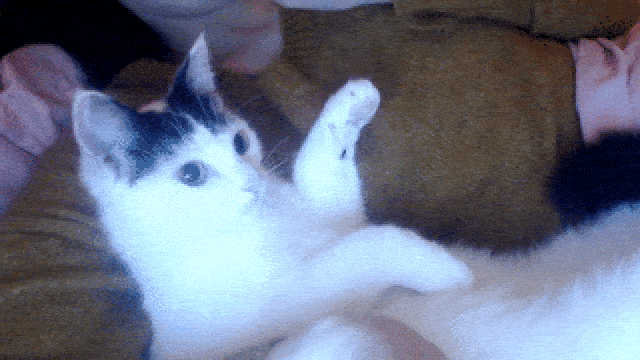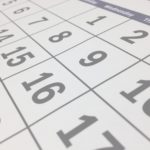 On this day in 1943, the Battle of Guadalcanal in the southwest Pacific ends with an Allied victory over Japanese forces. On this day in 1870, the National Weather Service begins: "resident Ulysses S. Grant signed a joint resolution authorizing a National Weather Service, which had long been a dream of Milwaukee scientist Increase Lapham. Lapham, 19th-century Wisconsin's premier natural scientist, proposed a national weather service after he mapped data contributed over telegraph lines in the Upper Midwest and realized that weather might be predicted in advance. He was concerned about avoiding potential disasters to Great Lakes shipping and Wisconsin farming, and his proposal was approved by Congress and authorized on this date. "
Recommended for reading in full —
➤ Cynthia McFadden reports DHS Cybersecurity Head: 'No Doubt' Russians Penetrated Voter Registration Systems:
➤ Hannah Levintova reports Russian Activist Alleges New Link Between the Kremlin and Paul Manafort:
Video displays English captions
In a 25-minute video published on YouTube Thursday morning, Russian opposition activist Alexei Navalny accused Deputy Prime Minister Sergey Prikhodko—a top foreign policy official—of having been a conduit between the Kremlin and an oligarch linked to the Trump campaign.

With a mix of news clips, Navalny presented the case that during the 2016 election Russian billionaire Oleg Deripaska, a past business associate of Paul Manafort, the indicted former Trump campaign chairman, passed to the Kremlin inside information about the Trump campaign he obtained from Manafort. Navalny also cites social media posts from Nastya Rybka, a Russian model and escort who has claimed to have been Deripaska's mistress and who has written a memoir about their supposed affair titled A Diary of Seducing a Billionaire.

Navalny's video, produced in the style of a late-night news show, features a recording made by Rybka when she was with Deripaska on his yacht sailing off the coast of Norway. Her video includes photos of Deripaska sitting next to a man who looks very much like Prikhodko, and it includes audio of Deripaska saying the following to Rybka: "We've got bad relations with America. Why? Because the friend of Sergey Eduardovich, Nuland is her name, is responsible for them. When she was young, she spent a month on a Russian whaling boat, and after this, she hates the country."

"Sergey Eduardovich" is a term of respect for Prikhodko, made from his first name and patronym. "Nuland" refers to Victoria Nuland, Obama's Assistant Secretary of State for European and Eurasian Affairs.
➤ Charles Lane contends We are witnessing a democratic nightmare:
In short, the American national consensus about intelligence, and many other things, was already in deep trouble long before Trump came on the scene. If there were still a robust political center, Trump never would have been elected in the first place.

Acting on instinct as much as anything else, the president is now exploiting the instability and confusion to neutralize threats to his power, the most salient of which, in the short term, is the investigation by Robert S. Mueller III. Full co-optation of the intelligence community could be his grand prize later on.

It is futile to count on the FBI itself — a "pillar of society," as a New York Times headline strangely called it — to check Trump, even though many people who should know better seem to be doing just that.

When Phil Mudd, a former top official of both the CIA and FBI, warns on television that the FBI is "ticked" at Trump and preparing to "win" against the elected president, it only feeds Trump's "deep state" narrative.

"Those who would counter the illiberalism of Trump with the illiberalism of unfettered bureaucrats would do well to contemplate the precedent their victory would set," Tufts University constitutional scholar Michael J. Glennon warns in a 2017 Harper's article.

We are witnessing a democratic nightmare: partisan competition over secret and semi-secret intelligence and law- enforcement agencies. And as Glennon notes, it would be unwise to bet against Trump; he has favors to dispense and punishments to dish out.

Alone among all the others blundering about in the ruins of America's shattered political consensus, he knows exactly what he wants.
➤ Oliver Darcy reports Right-wing media obsesses over FBI text message story; hours later it's debunked:
Members of the pro-Trump media acted like they hit the goldmine on Wednesday morning. Led by Fox News, these outlets went into a frenzy over what they presented as an explosive story that not only cast former President Obama and Hillary Clinton in a negative light, but simultaneously helped vindicate claims then-candidate Donald Trump made about the investigation into Clinton's private email server being "rigged."
But a CNN review of the story's premise indicates that key text messages the story relied on were taken out of context, and portrayed as meaning something entirely different than what they actually meant.

In the early hours of the morning, Fox News published an article on its website based on newly-released communications between senior FBI officials Peter Strzok and Lisa Page. The text messages were released Tuesday in a report produced by the office of Republican Sen. Ron Johnson.

In one September 2, 2016, text message, Page wrote that there was a meeting at the bureau setup because Obama wanted "to know everything we are doing."

…

The story eventually made its way to the president himself, who amplified it further when he tweeted, "NEW FBI TEXTS ARE BOMBSHELLS!"

People familiar with the matter strongly dispute the assertion that the text message referenced the Clinton email probe. The text message, they say, was actually referencing Obama's desire to be kept abreast on the FBI's investigation into Russian election meddling.

One former Obama official told CNN that the idea the text message was about the Clinton email investigation was "total nonsense," noting that the theory did not conform with the timeline of events.

Indeed, the text message was sent on September 2, 2016, months after the bureau had closed its investigation into Clinton, and before it reopened that investigation. But September 2, 2016 was just days before Obama confronted Russian President Vladimir Putin over Russia's meddling in the presidential election.

A person familiar with Strzok's thinking reiterated this account, telling CNN that the text referred to Obama's broader interests in issues of potential Russian interference in the election more generally. The idea that Obama was micromanaging the FBI's investigation does not match reality, the person said.
➤ Meet the The El Chapo of Orangutans: