Good morning.

St. Patrick's Day in Whitewater will be partly sunny with a high of forty-nine. Sunrise is 7:01 AM and sunset 7:04 PM, for 12h 02m 48s of daytime. The moon is a new today. Today is the four hundred ninety-second day.Days since Trump's election, with 11.9.16 as the first day.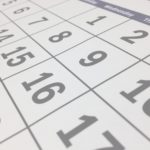 On this day in 1776, the Siege of Boston ends as British forces evacuate the city:
The siege began on April 19 [1775] after the Battles of Lexington and Concord, when the militia from surrounding Massachusetts communities blocked land access to Boston. The Continental Congress formed the Continental Army from the militia, with George Washington as its Commander in Chief. In June 1775, the British seized Bunker and Breed's Hills, from which the Continentals were preparing to bombard the city, but their casualties were heavy and their gains were insufficient to break the Continental Army's hold on land access to Boston. The Americans laid siege to the British-occupied city. Military actions during the remainder of the siege were limited to occasional raids, minor skirmishes, and sniper fire.

In November 1775, Washington sent the 25-year-old bookseller-turned-soldier Henry Knox to bring to Boston the heavy artillery that had been captured at Fort Ticonderoga. In a technically complex and demanding operation, Knox brought many cannons to the Boston area by January 1776. In March 1776, these artillery fortified Dorchester Heights (which overlooked Boston and its harbor), thereby threatening the British supply lifeline. The British commander William Howe saw the British position as indefensible and withdrew the British forces in Boston to the British stronghold at Halifax, Nova Scotia, on March 17 (celebrated today [by Bostonians] as Evacuation Day).
Recommended for reading in full —
➤ Deals, of whatever kind, should not be made outside the law:
Felix Sater confirms: Trump was pursuing deal with sanctioned Russian bank during campaign pic.twitter.com/XevwrHzYRc

— All In w/Chris Hayes (@allinwithchris) March 17, 2018
➤ David J. Lynch and Michael Birnbaum report European Union releases 10-page list of potential targets for retaliatory tariffs on U.S. products:
The European Union Friday made public a 10-page list of American products that are potential targets for retaliation if President Trump refuses to exempt the allied bloc from his new tariffs on steel and aluminum imports.

The list offered the most detailed glimpse to date of the likely targets for E.U. action, including products selected for maximum political impact in the United States. Among them: Bourbon, a specialty of Senate Majority Leader Mitch McConnell's Kentucky; cranberries which grow in House Speaker Paul D. Ryan's native Wisconsin; orange juice from Florida and tobacco from North Carolina, two political swing states that are rich in electoral votes.

"It's pretty clear they're trying to wake up American legislators, who are the only ones in government who can influence the president on this issue," said Chad Bown, a trade expert at the Peterson Institute for International Economics.
(Trump's economically counter-productive tariffs will lead to retaliation that will hit Wisconsin particularly. They have maps, and copies of the U.S. Congresisonal directory, in Europe.)
➤ Jordan Libowitz of Citizens for Responsibility and Ethics in Washington Gets Mnuchin Travel Documents:
Treasury Secretary Steven Mnuchin has billed taxpayers for the most expensive flight options available at every turn, appearing to never even consider flying commercial as his predecessors did, according to previously unreleased documents obtained by Citizens for Responsibility and Ethics in Washington (CREW).

CREW filed a Freedom of Information Act (FOIA) request for Mnuchin's flight records following a military jet trip to Fort Knox, KY with his wife, Louise Linton, which coincided with the eclipse. The Treasury Department failed to turn over any records, leading CREW to sue. Months later, CREW received records which, though heavily redacted, showed that Mnuchin apparently abused his access to military and non-commercial aircraft for both business travel and occasional personal travel.

"From the documents we obtained, it appears Secretary Mnuchin considers first and foremost his own comfort and ease, leaving the protection of taxpayer money at the bottom of his list of priorities," CREW Chief FOIA Counsel Anne Weismann said.

The documents CREW obtained show that between the spring and fall of 2017, Mnuchin took eight separate trips on military aircraft at a total of nearly $1 million. None of the requests for White House Mission designation — needed to use the government aircraft — explicitly state or otherwise suggest how they are at the explicit direction of the president.

"The public still has no reasonable explanation for why Secretary Mnuchin apparently has never used commercial aircraft while his predecessors did, or why he needs military aircraft that can accommodate 120 passengers when his travel manifests contain far fewer names," Weismann said.
(Read CREW's report here.)
➤ Dan Friedman writes Trump White House Worked with Newt Gingrich on Political Purge at State Department, Lawmakers Say ("Trump officials called civil servants "turncoat" and 'Obama/Clinton loyalists' "):
White House and State Department officials conspired with prominent conservatives, including former House Speaker Newt Gingrich, to purge the State Department of staffers they viewed as insufficiently loyal to President Donald Trump, two top House Democrats allege in a letter released Thursday.

The letter states that an unidentified whistleblower shared documents with Democrats on the House Oversight and Foreign Affairs committees showing that a group of White House officials pressed political appointees at the State Department to oust career civil service employees they described with terms like "Turncoat," "leaker and a troublemaker," and "Obama/Clinton loyalists not at all supportive of President Trump's foreign policy agenda."

As described in the letter, those actions would likely violate federal laws protecting federal civil servants from undue political influence.
➤ An impressive American fighter plane deserves an impressive coat of paint:

Watch this F-15E Strike Eagle receive a special paint job in this incredible time-lapse pic.twitter.com/2kOQvFK8la

— Business Insider (@businessinsider) March 16, 2018