Good morning.

Wednesday in Whitewater will see a mixture of sunshine and clouds, with a high of seventy-five.  Sunrise is 5:16 AM and sunset 8:30 PM, for 15h 13m 56s of daytime.  The moon is a waning gibbous with 51.9% of its visible disk illuminated.
Today is the five hundred seventy-second day.
Days since Trump's election, with 11.9.16 as the first day.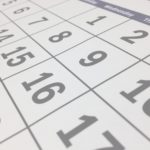 On this day in 1944, the Normandy landings, and so the liberation of millions from Nazi tyranny, begin:
The Normandy landings were the largest seaborne invasion in history, with nearly 5,000 landing and assault craft, 289 escort vessels, and 277 minesweepers participating.[188] Nearly 160,000 troops crossed the English Channel on D-Day,[30] with 875,000 men disembarking by the end of June.[189] Allied casualties on the first day were at least 10,000, with 4,414 confirmed dead.[190] The Germans lost 1,000 men.[191] The Allied invasion plans had called for the capture of Carentan, St. Lô, Caen, and Bayeux on the first day, with all the beaches (other than Utah) linked with a front line 10 to 16 kilometres (6 to 10 mi) from the beaches; none of these objectives were achieved.[33] The five bridgeheads were not connected until 12 June, by which time the Allies held a front around 97 kilometres (60 mi) long and 24 kilometres (15 mi) deep.[192] Caen, a major objective, was still in German hands at the end of D-Day and would not be completely captured until 21 July.[193] The Germans had ordered French civilians other than those deemed essential to the war effort to leave potential combat zones in Normandy.[194] Civilian casualties on D-Day and D+1 are estimated at 3,000 people.[195]
Recommended for reading in full —
  Michael LaForgia and Gabriel J.X. Dance report 
Facebook Gave Data Access to Chinese Firm Flagged by U.S. Intelligence
:
Facebook has data-sharing partnerships with at least four Chinese electronics companies, including a manufacturing giant that has a close relationship with China's government, the social media company said on Tuesday.

The agreements, which date to at least 2010, gave private access to some user data to Huawei, a telecommunications equipment company that has been flagged by American intelligence officials as a national security threat, as well as to Lenovo, Oppo and TCL.

The four partnerships remain in effect, but Facebook officials said in an interview that the company would wind down the Huawei deal by the end of the week.
  The New York
Times
editorial board observes that
Grifters Gonna Grift
:
On Monday, Paul Manafort, President Trump's former campaign chairman, splashed back into the news when members of the special counsel Robert Mueller's team accused him in court papers of witness tampering. Swamp-watchers will recall that Mr. Manafort is facing a smorgasbord of charges related to tax, lobbying and money-laundering violations. Prosecutors now say that he has been using his free time while awaiting trial to try to contact some former European business associates in order to coach them into lying about his work on behalf of pro-Russia political interests in Ukraine. Mr. Manafort's secret lobbying scheme is alleged to have been impressively elaborate — as, also, efforts to cover it up. But the straightforward phrase that leaps out from this latest court filing comes from a witness telling the F.B.I. that Mr. Manafort had tried to "suborn perjury." Such an effort would qualify as a definite legal no-no.

Meanwhile, Scott Pruitt, head of the Environmental Protection Agency, has once again burnished his reputation as the Trump administration's biggest grifter. On Monday, Democrats on the House Oversight and Government Reform Committee asked the committee's chairman, Representative Trey Gowdy, to subpoena the E.P.A. for documents relating to Mr. Pruitt's "multiple abuses of authority in using agency staff for his own personal purposes."

Specifically, Democrats want to know more about Mr. Pruitt's reportedly asking his agency scheduler, Millan Hupp, to handle various tasks for him, including finding him a new place to live last summer — a monthslong, labor-intensive process — and trying to help him buy a used mattress from the Trump International Hotel in Washington.

The mattress caper was, at least, more exotic than Mr. Pruitt's usual shopping misadventures — the nearly $10,000 to decorate his office, the dozen customized fountain pens for $1,560, the $43,000 soundproof phone booth. It even could be seen as a positive sign that he has abandoned his spendthrift ways. No matter: By Tuesday, Mr. Pruitt's furnishing needs became old news when it was revealed that he had also asked an aide to help his wife, Marlyn, procure a Chick-fil-A franchise. Calls were arranged and the application process begun, but Mrs. Pruitt never did open a restaurant.
(Pruitt: Hard to grasp, really, an agency head searching Washington for a deal on a used Trump mattress.)
Bob Egelko reports 
Judge Aaron Persky, who ruled in sex assault case, recalled in Santa Clara County
:
Santa Clara County Superior Court Judge Aaron Persky was recalled from office by the voters Tuesday, two years after he set off national outrage by sentencing a Stanford athlete to six months in jail for sexually assaulting and attempting to rape an unconscious woman.

With 43 percent of precincts reporting, 59 percent of the county's voters favored recalling Persky while 41 percent opposed the recall. On the same ballot, Assistant District Attorney Cindy Hendrickson led civil rights lawyer Angela Storey, 70 to 30 percent, in the election to serve the last four years of Persky's term.

Takeaway: Persky, a judge for 15 years, is the first California jurist to be recalled since 1932.
(Those who decide unjustly are unworthy of deciding.)
Bruce Jones contends Despite summit diplomacy, Korea war risks have risen:
No one likes to speak out against diplomacy and the pursuit of peace, especially when a real threat of military confrontation looms; but the long history of diplomacy and war tells us that ill-prepared summits readily break down, and when they do, those failures help pave the way to war.

Those risks grew on May 25 when Trump sent a letter to Kim. It was an astonishing text, unique in the annals of contemporary international politics; a letter-length tweet in the tone of voice of a petulant teenager who has been spurned by a girl, calling off their planned date but holding open hope of a new one: "please do not hesitate to call."

The first phase of Trump's efforts on North Korea were unusual for his presidency: They took place largely in private, involved in-depth briefings and a lot of listening, and largely avoided Tweets. Ever since his U.N. General Assembly speech last September, however, Trump's mercurial personality has been more front and center in the drive to diplomacy. That led to an escalation of rhetoric, and of risks.
(We've enough risks, and it's self-destructive to create yet more. It asks too much, both morally and practically, to expect even the most formidable military in all the world to execute an effectual policy of perpetual war.)
Maddie for Science
describes
Matchmaking for Maned Wolves ?
: