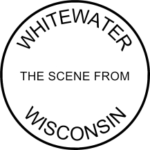 One hopes – sometimes in fulfillment, sometimes in vain – that the simple circumstances of a small town might encourage humility in discernment.  In the course of listening to politics, one may encounter a local politics that is grandiose where it should be plain.  Indeed, local claims of this kind may arrogate to people and mere human institutions an authority properly belonging to the eternal.
Better, much better, to rely instead on counsel both serious & enduring.
Lincoln's Second Inaugural, delivered when the war was nearly won, is a haunting reflection on human events and God's will. A lesser man might have been tempted to grasp at triumphalism, or descend to platitudes.
Lincoln, great and profound, never departs from the wiser course of caution in discerning God's will in the actions of men and nations.  Part of that address from 3.4.1865 is especially instructive to us:
Neither party expected for the war the magnitude or the duration which it has already attained. Neither anticipated that the cause of the conflict might cease with or even before the conflict itself should cease. Each looked for an easier triumph, and a result less fundamental and astounding. Both read the same Bible and pray to the same God, and each invokes His aid against the other. It may seem strange that any men should dare to ask a just God's assistance in wringing their bread from the sweat of other men's faces, but let us judge not, that we be not judged. The prayers of both could not be answered. That of neither has been answered fully. The Almighty has His own purposes.
The Founders understood that the defense of individual rights required that "Governments are instituted among Men, deriving their just powers from the consent of the governed, –That whenever any Form of Government becomes destructive of these ends, it is the Right of the People to alter or to abolish it, and to institute new Government, laying its foundation on such principles and organizing its powers in such form, as to them shall seem most likely to effect their Safety and Happiness."
They described the instrumental and human character of government.
Neither statehouses nor city halls make good churches; churches make good churches.  Neither governors nor mayors make good priests; priests make good priests.
For it all, the Almighty has His own purposes – Lincoln rightly saw the difficulty of a particular discernment of God's will, refrained from implying for government a call that can emanate from God alone, and mentioned not at all imposition of  seemingly unpayable debts that, traditionally understood, God, himself, forgives (in expectation that we might do likewise).
For those of us who believe in God's providence (as I do), we see the wisdom in the Founders' recognition of the limits of human institutions, and in Lincoln's humility in discerning the divine hand in human events.
There need be no yielding to a contrary view, however passionately advanced.