Good morning.


Saturday in Whitewater will be partly sunny, with a high of eighty-seven.  Sunrise is 5:57 AM and sunset 8:01 PM, for 14h 04m 04s of daytime.  The moon is new with 0% of its visible disk illuminated.
Today is the six hundred thirty-sixth day.
Days since Trump's election, with 11.9.16 as the first day.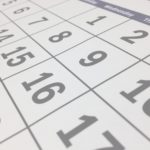 On this day in 1919, the Green Bay Packers are founded:
On this date the Green Bay Packers professional football team was founded during a meeting in the editorial rooms of Green Bay Press-Gazette. On this evening, a score or more of young athletes, called together by Curly Lambeau and George Calhoun, gathered in the editorial room on Cherry Street and organized a football team.
Recommended for reading in full — 
Dean Acheson reports
School Board President: Political Ad Crossed School's Non-Partisanship Line
:
THREE LAKES — Some 60 people showed up Thursday night for a special Three Lakes School Board meeting, demanding answers as to why a political ad appeared to show the district supporting Gov. Scott Walker's re-election bid.

What they got was a public apology from District Administrator George Karling: "Recently, I failed to vet the purpose of the governor's visit as thoroughly as I should have even though the intent and purpose was expressed to me," Karling said, reading from a prepared statement. "This was a mistake on my part, and I apologize for that. It will not happen again."

The board also adopted a new policy that expressively prohibits political actions and use of school resources by school employees and school board members while serving in a school role. The policy does not infringe, however, on their First Amendment rights, including political activities and speech, outside of a school setting.

Board president Tom Rulseh said the campaign ad, "Teach Our Kids" prepared by "Friends of Scott Walker," caught board members by surprise, even through they knew the governor was coming to visit. But no one, apparently, thought the visit and the filming of the governor would turn into a political ad for television, online and social media. "I knew nothing of the visit turning into a campaign advertisement," Rulseh said.
Ken Krall reports
Gov. Walker Says Controversial Ad Will Continue To Run
:
Governor Walker said today the controversial campaign ad which included footage at Three Lakes schools will finish its run this week and will not be taken down.

During a campaign swing through north central Wisconsin Friday, Walker said the ad will continue to conclusion…

"…The end of our ad cycle is at the end of this week, so we've run the full cycle on that one. The bottom line is we have a great story to tell. I've visited Three Lakes many times in the past and highlighted the work in the Fab Labs…"

Walker says the new ads will be about his agenda should he be reelected. He says his campaign office set up that particular session with Walker at the Three Lakes school…
Emily Rauhala reports
New evidence emerges of China forcing Muslims into 'reeducation' camps
:
ZHARKENT, Kazakhstan — First-of-its-kind courtroom testimony here has corroborated allegations that the Chinese government has built a network of internment camps in western China where Muslim minorities are held without charge for "reeducation."

Sayragul Sauytbay, an ethnic Kazakh Chinese national, said she crossed from China's Xin­jiang region to Kazakhstan without proper papers after being forced to work at a camp where around 2,500 ethnic Kazakhs were being held for indoctrination.

"In China, they call it a political camp, but really it was a prison in the mountains," she told a court last month packed with Kazakh villagers, reporters and a few tight-lipped Chinese diplomats.

Interviews by The Washington Post with 20 other people in Kazakhstan familiar with the experiences of ethnic Kazakhs in China, including three former detainees and more than a dozen people who say they believe a family member is in detention, provided similar accounts of the camps, with additional details.
  Heather Long reports 
In U.S., wage growth is being wiped out entirely by inflation
:
Rising prices have erased U.S. workers' meager wage gains, the latest sign strong economic growth has not translated into greater prosperity for the middle and working classes.

Cost of living was up 2.9 percent from July 2017 to July 2018, the Labor Department reported Friday, an inflation rate that outstripped a 2.7 percent increase in wages over the same period. The average U.S. "real wage," a federal measure of pay that takes inflation into account, fell to $10.76 an hour last month, 2 cents down from where it was a year ago.

The stagnation in pay defies U.S. growth, which has increased in the past year and topped 4 percent in the second quarter of 2018 — the highest rate since mid-2014.
(Long's August reporting follows an earlier July story to which this site linked that described the same unfortunate low-wage trend.)
The Truth About the First Academy Awards and the Dog Rin Tin Tin
: