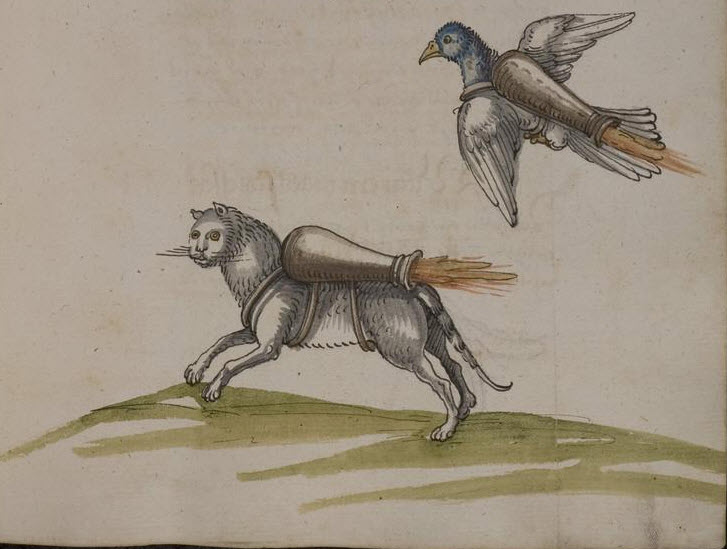 In the 1500s, Germany military tactician Franz Helm of Cologne pondered whether cats (or doves) with fire strapped to their backs might usefully wreak havoc on enemy cities.
Here's a translation of part of Helm's plan:
Create a small sack like a fire-arrow … if you would like to get at a town or castle, seek to obtain a cat from that place. And bind the sack to the back of the cat, ignite it, let it glow well and thereafter let the cat go, so it runs to the nearest castle or town, and out of fear it thinks to hide itself where it ends up in barn hay or straw it will be ignited.
There's no word on whether Helm was drinking when he penned these words, and if so, how much he was drinking.
See, Cat Firebombs Featured in 500-Year-Old German War Manual @ LiveScience.