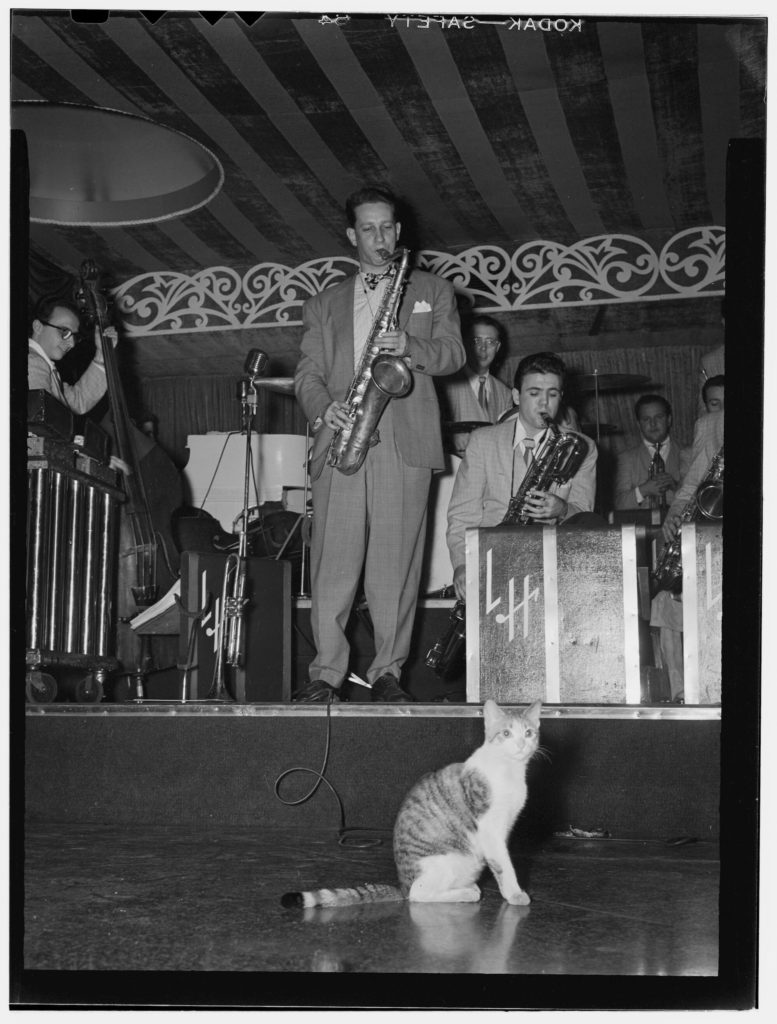 From the Library of Congress:
Caption from Down Beat: Probably no dance band ever has played to so many empty tables consistently as the Sam Donahue ork [orchestra] during the recent double booking with Lionel Hampton at the Aquarium.

The operators decreed that Sam should play afternoons, and the place isn't open in the afternoon! A single customer, John Sorenson, who just got off a boat from Denmark, wandered in by mistake one day and was served by the entire skeleton staff of three waiters, a cashier, head waiter, cook and busboy. In one of these staff photos by got, Sam and the band are seen playing to an attentive audience, consisting of one cat, Hep.