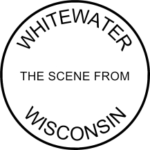 Mike Allen, now of Axios, writes about how Trumpism has nationalized politics:
Trump is even the story in local races

A dilemma for news organizations in this epic era is that President Trump isn't just the biggest story in politics. On many days, he's the biggest story in business, the biggest story in media, the biggest story in tech, the biggest global story.

The same phenomenon is infusing campaigns. Boston Globe State House reporter Matt Stout found that from statewide races to local contests, the politics and the debate can often be all about Trump:

Sentence du jour: "If all politics was local in the era of Tip O'Neill, the reverse may be true under Trump."
"For local and statewide campaigns normally walled off from Washington, Trump has loomed large across the ballot in Massachusetts this year, permeating the dialogue and campaign messaging in races that are usually dominated by local, not federal, issues."
"Trump has never campaigned in Hatfield. The president is not calling for cuts to school funding in Southampton or denying new liquor licenses in Northampton. But in the race for the First Hampshire District's state representative seat, where the East-West railway and dairy farming are campaign fodder, so is Trump."
A great example: "[A]n array of candidates have pointed to his election as a catalyst for them launching their first political campaign."
Of course that's true. Trumpism is a national topic that reaches all America. That's why this website counts the days since Trump's election, and cites each morning a sample of his many errors and offenses.
While fundamentally one should focus on Trump, His Inner Circle, Principal Surrogates, and Media Defenders, one also finds Trumpism Down to the Local Level, and precursors representing that which paved the way.
(Press releases flacking Trumpism deserve a response.  See On the Whitewater CDA's Press Release (A Picture Reply Is Worth a Thousand Words), About that Trump Tax Plan, and A Candid Admission from the Whitewater CDA.  Officials expecting a warm reception to their Trump-touting will never find it here.  If anything, they've received only a gentle reply.)
Paine was right in his day, and his words are as true in ours:
There are cases which cannot be overdone by language, and this is one. There are persons, too, who see not the full extent of the evil which threatens them; they solace themselves with hopes that the enemy, if he succeed, will be merciful. It is the madness of folly, to expect mercy from those who have refused to do justice; and even mercy, where conquest is the object, is only a trick of war; the cunning of the fox is as murderous as the violence of the wolf, and we ought to guard equally against both.