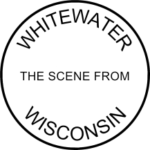 This is the eleventh post in a series considering related local topics of cultures & communications within the city.
In the Wall Street Journal, Pennsylvanian Crispin Sartwell writes of Fiestas and Apple Orchards: Small-Town Life Before Trump ("My corner of Pennsylvania was thriving again—until immigration agents began carting people away"):
I live in York Springs, a no-stoplight town near Gettysburg, in the middle of what's known as the South Mountain Fruit Belt. Adams County grows more apples than any other in Pennsylvania and is fourth-highest producer in the nation. The fruit belt is not the Rust Belt, but the biggest employers are canning plants: Knouse, Rice and Mott's. Down the road in Biglerville, they call the high-school teams the Canners.

York Springs, known locally as "Little Mexico" or "Rednexico," has a population of 800 or so, 46% Hispanic, according to the 2010 census. This, I daresay, is now inaccurate: If you made the population 1,100 and 70% Hispanic, you'd be nearer the mark. Many people came to Adams County as seasonal apple pickers, and orchards need tending year round, so they stayed. Some became orchard managers, and some started businesses: hair salons and restaurants, grocery stores and landscaping companies.

The mix is a remarkable thing: Oaxaca in a Wyeth painting….

Now, however, York Springs has become a target for immigration enforcement. Statistics by locality are hard to come by, but an attorney speaking at a community forum last month at the Adams County Agricultural Center said there were at least 15 actions in York Springs during February and March, with many more since, including street arrests and traffic stops that have resulted in detentions. People are held at the prison in the city of York, 25 miles down the road, and the phrase "they took her to York" has become the expression for someone who's been taken into the immigration system….

This stringent enforcement of immigration law is destroying a rich, new rural culture. It's likely to destroy the economy, too. The orchards generate over $500 million a year, and, one way or another, most of the jobs. But the local growers, many of whom have been operating the family orchards for generations, worry they won't have enough manpower this fall to harvest the crop.
More than one town in this country, meaning truly many of the people in those towns, will see ruin before this federal administration of the lumpen and the lying meets its end. The injustices inflicted, to be sure, will be worse for those who experience them than for those on the sidelines who merely find them uncomfortable, offensive, or unfair.
In all these things, however, it will be helpful to have a long memory.
Previously: Parts 1 (introductory assumptions), 2 (population), 3 (oasis), 4 (demographics), 5 (working age), 6 (divided), 7 (how it was supposed to be), 8 (nearby), and 9 (small-town harvards), and 10 (mailers).
Tomorrow: Part 12.