Good morning.


Independence Day in Whitewater will be partly sunny with a high of eighty-nine. Sunrise is 5:22 AM and sunset 8:36 PM, for 15h 13m 51s of daytime. The moon is a waning gibbous with 67.5% of its visible disk illuminated.
Today is the five hundred ninety-ninth day.
Days since Trump's election, with 11.9.16 as the first day.
Whitewater's 4th of July festival today features a car show at 8 AM, the Whippet City Mile at 9:50 AM, a parade at 10 AM, with the festival opening at 11 AM, a carnival opening at noon, live music beginning at 2 PM, and fireworks at 10 PM.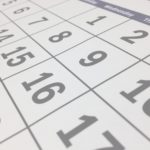 On this day in 1776, Congress votes for the Declaration of Independence:
The Declaration became official when Congress voted for it on July 4; signatures of the delegates were not needed to make it official. The handwritten copy of the Declaration of Independence that was signed by Congress is dated July 4, 1776. The signatures of fifty-six delegates are affixed; however, the exact date when each person signed it has long been the subject of debate. Jefferson, Franklin, and Adams all wrote that the Declaration had been signed by Congress on July 4.[101] But in 1796, signer Thomas McKean disputed that the Declaration had been signed on July 4, pointing out that some signers were not then present, including several who were not even elected to Congress until after that date.[102]

The Declaration was transposed on paper, adopted by the Continental Congress, and signed by John Hancock, President of the Congress, on July 4, 1776, according to the 1911 record of events by the U.S. State Department under Secretary Philander C. Knox.[103] On August 2, 1776, a parchment paper copy of the Declaration was signed by 56 persons.[103] Many of these signers were not present when the original Declaration was adopted on July 4.[103] Signer Matthew Thornton from New Hampshire was seated in the Continental Congress in November; he asked for and received the privilege of adding his signature at that time, and signed on November 4, 1776.[103
Recommended for reading in full —
Bruce Murphy asks Is Foxconn Double Crossing Walker? ("Latest admission by company gives the game away"):
As Arthur Thomas reported for the Biz Times on June 20th: "The first LCD fabrication facility on the Foxconn Technology Group campus in Mount Pleasant will be a Gen 6 plant, not a Gen 10.5 plant as originally planned."

This is not a small change. Bob O'Brien, a partner at Display Supply Chain Consultants, told the publication a Gen 6 plant produces roughly 5 foot by 6 foot glass panels "while a Gen 10.5 plant produces 10 foot by 11 foot panels. He also said a $10 billion investment makes sense for a Gen 10.5 plant, but a Gen 6 plant would require a $2 billion to $3 billion investment."

….

The implications of this change are enormous. For starters it means Foxconn will not be building the kind of factory it first promised to the delegation lead by Gov. Walker last year and which helped sell the huge taxpayer subsidy: Walker was shown the plant run by Foxconn subsidiary Sharp in Japan, which manufactures the large screens.

It could also mean Foxconn never gets close to a $10 billion investment or 13,000 employees. Foxconn officials now say the Racine plant will be built in "phases" and it could eventually add a facility to manufacture the larger screens. But this is the same company that promised to invest $5 billion and create 50,000 jobs in India, only to cut it to a fraction of that. "Similar results were seen in Vietnam, where Foxconn committed to a $5 billion investment in 2007, and in Brazil, where Foxconn spoke of a $10 billion plan in 2011," and the plans were never realized, the Washington Post reported. And then there is Harrisburg, Pennsylvania, where Foxconn's promise to invest $30 million and hire 500 workers never happened.

True, the state subsidy is set up to reward the company in increments, so Foxconn would only get a portion of the promised $3 billion from the state if it falls short of the 13,000 jobs. But all the other subsidies, worth more than $1 billion, will happen regardless of how many jobs are created.That includes $764 million in local subsidies, $164 million in new state and local roads to serve Foxconn, a $120 million electric power line paid for by utility customers, and some $7 million on a state-paid ad campaign to attract workers for Foxconn. On a per-job basis, a smaller, $3 billion plant would actually cost taxpayers even more.

The reality is that Foxconn has the state over a barrel. If Walker gets reelected, that gives the company four more years to squeeze him for ever more money. It can push for a subsidy for Corning (surely Foxconn knew all along Corning would want a subsidy), and for other giveaways, or refuse to go beyond the smaller plant. As the business publication Bloomberg predicted in an editorial lambasting the deal, Foxconn could "come back again and again, as blackmailers tend to, seeking yet more blandishments."
(Hat tip to Joe for pointing to this story. For more about Foxconn, see 10 Key Articles About Foxconn, Foxconn as Alchemy: Magic Multipliers, Foxconn Destroys Single-Family Homes, Foxconn Devours Tens of Millions from State's Road Repair Budget, The Man Behind the Foxconn Project, A Sham News Story on Foxconn, Another Pig at the Trough, Even Foxconn's Projections Show a Vulnerable (Replaceable) Workforce, Foxconn in Wisconsin: Not So High Tech After All, Foxconn's Ambition is Automation, While Appeasing the Politically Ambitious, Foxconn's Shabby Workplace Conditions, and Foxconn's Bait & Switch.)
Anne Applebaum writes
Trump hates the international organizations that are the basis of U.S. wealth, prosperity and military power
:
Ever since it ended, a steady drip of gossip has circulated about last month's disastrous Group of Seven summit. By all accounts, President Trump behaved far worse behind the scenes than he did in public. There was the gratuitous rudeness, including the moment he threw two Starburst candies onto a table and said, to the German chancellor, "Here Angela. Don't say I never gave you anything." There was aggression, as well as ignorance: "NATO is as bad as NAFTA, it's much too costly for the U.S.," he said at one point; to others present, he mentioned NATO, the North American Free Trade Agreement, the World Trade Organization and the European Union collectively, throwing them together as organizations he dislikes. Later, he added a twist: "The European Union was set up to take advantage of the United States." Those comments have just inspiredthe resignation of the U.S. ambassador to Estonia, a career diplomat, who has called them "factually wrong," as well as proof that "it's time to go."

This is the background that you need to understand the emotions around the next NATO summit on July 11-12, as well as the Trump-Vladimir Putin meeting on July 16. For the first time since 1945, Europe is grappling with an American president who has a fundamentally different view of America's international role. Trump no longer wants the United States to be the West's central organizing force. He no longer cares about the benefits that role has brought, if he even understands them.

But although Trump's dislike of U.S. allies has been clear for decades, only now is that dislike shaping into a clear policy: Europeans are bracing for a United States that no longer considers security and defense organizations to be special and inviolable. Instead, Trump sees the American commitments to all of the institutions he despises as bargaining chips, and he is prepared to use U.S. troops in Europe to force Europeans to make concessions on trade and other things. He may use his meeting with Putin for the same purpose: To intimidate the British, the Germans and others worried by aggressive Russian behavior, and to force them to do what he wants, in whatever sphere he happens to care about. Everything is up for grabs.
(Putin could not have reasonably hoped for a better policy for Russia, or a worse one for America, than Trump's.)
Maria Danilova reports
In Moscow, US senator hopes for "new day" in US-Russia ties:
The head of a U.S. congressional delegation visiting Russia said Tuesday he hopes for "a new day" in repairing relations between Russia and the U.S.

Senator Richard Shelby, a Republican from Alabama, met with Russian Foreign Minister Sergey Lavrov in Moscow two weeks before the countries' presidents are to meet in Helsinki.

"We come here realizing that we have a strained relationship, but we could have a better relationship between the U.S. and Russia, because we have some common interests around the world that we could hopefully work together on," Shelby told Lavrov at the start of their meeting. "We could be competitors — we are competitors — but we don't necessarily need to be adversaries."
(Shelby chooses the path of the fellow traveler. Russia is America's adversary because she is a political and military threat to her neighbors and America. If Shelby thinks we don't necessarily need to be adversaries, then he should remind Putin that Russia doesn't necessarily need to occupy other countries, foment war abroad, and interfere in America's electoral system. Putin chose this, and in doing so his regime makes itself an adversary of America and our democratic allies. If Shelby's grown tired of Alabama, perhaps he'll consider something in the Rublyovka district.)
Julia Davis translates how
Russia television describes the visit of these United States senators to Russia
:
#Russia's state TV:
Igor Korotchenko, member of the Defense Ministry's public advisory council, talks about GOP Senators coming to Russia and the Trump-Putin summit:
"The Russians should look down upon the Americans, like the USSR did… You came to us, because YOU need it." pic.twitter.com/a5mrPf7lIg

— Julia Davis (@JuliaDavisNews) July 4, 2018
(Wisconsin's Ron Johnson is among this delegation.)
Meet The 12-Year-Old Scientist Taking On Flint's Water Crisis
:
When Gitanjali Rao first heard about the water crisis in Flint, Michigan, she wanted to help in any way she could. Now, at only 12 years old, Gitanjali is the proud inventor of "Tethys," a portable device that detects lead in water. Named "America's Top Young Scientist," Gitanjali hopes to inspire other kids to get moving and make a difference in their own communities.